MAY KEAPS SERIES
by BK Duncan
Every verdict is a judgement on May Keaps
Investigating unnatural deaths in 1920's East End London.
The Last Post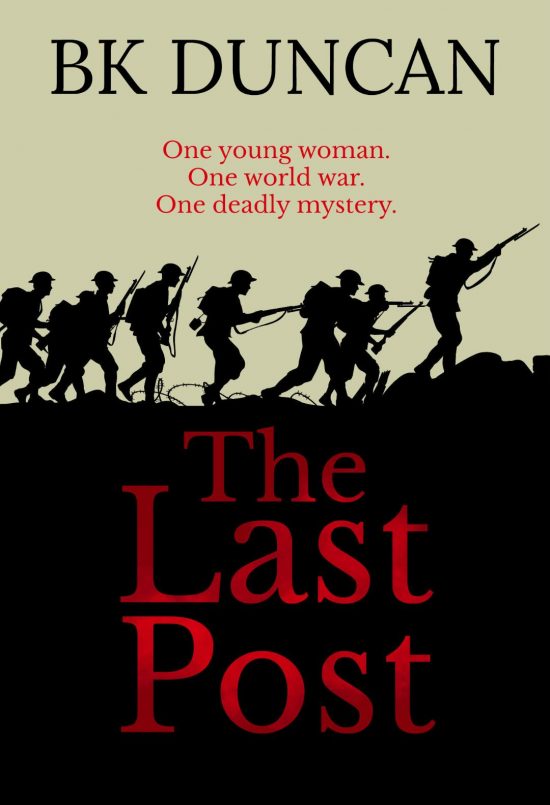 This FREE novella is a prequel to the first novel in the May Keaps series.
It is April 1918. May Keaps is a twenty-year-old ambulance driver stationed at The Front. As if transporting hideously wounded soldiers, sleep deprivation and constant shell bombardment weren't enough, she becomes unwittingly entangled in the untimely death of a young captain, Tobias Fairfax.
Newly-arrived in Northern France he was found with a discharged pistol by his side; rumours on the battlefield were that it wasn't an accident and he had taken the coward's way out, committing suicide.
Whatever the explanation, Tobias left a dangerous legacy that puts May in the line of fire. But she is not the only one with a reason to want to uncover the truth. And in a world where life can be extinguished in the blink of an eye, May might regret her search for answers…
The Last Post is the haunting introduction to the May Keaps series.
The Last Post was previously published as Faith's Reward
What readers are saying:
"Keaps is an intriguing character. Feisty, but likeable. I'm looking forward to catching up with her again." Kerry Parsons – Chat About Books
"The writing style is great and I do love a drama set during the war period so this one is right up my street being a massive fan of historical fiction." Donna Maguire – Donnas Book Blog
"The Last Post can be read in a coffee break but the contents will stay in your heart a lot longer. Fabulous writing style and a recommended read." Alison Daughtrey – Drew – Ali – The Dragon Slayer
"This is a cracking way to get to know a little about the main character in a new series." Susan Hampson – Books From Dusk Till Dawn
"It's really hard to write a review about a story this short without giving anything away but suffice to say this packs quite the punch and really sets the tone for what promises to be a rather exciting new series." Eva Mercx – Novel Delights
"I can't wait to read more of May's adventures and I'm excited to follow her in future novels. This a great introduction and a tempting treat." Susan Corcoran – Booksaremycwtches
"The Last Post is a quick and captivating read that has left me looking forward to future books in the series." Sarah Hardy – By The letter Book Reviews
"I liked May and can see great potential for her in future books, including the upcoming Foul Trade." Nicola Smith – Short Book And Scribes
"The author has really managed to capture the feeling of war in the few short chapters, giving the reader a real sense of time and place." Jen Lucas – Jen Med's Book Reviews
"The Last Post is fast paced and filled with action. The writing is so vivid that I could picture the bombs dropping and the ground shaking." Christen Moore – Murder And Moore
Foul Trade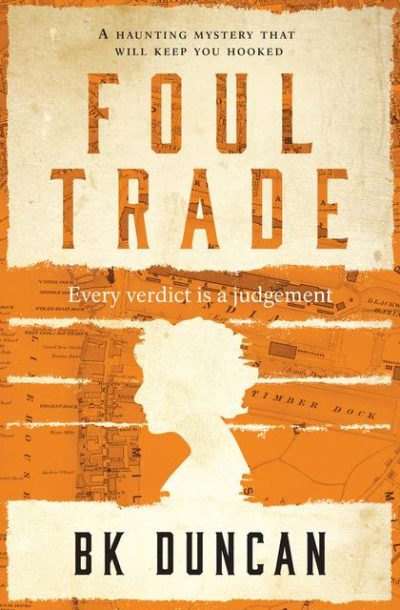 It is March 1920. May Keaps, the Poplar Coroner's Officer, has never failed to provide a jury with sufficient evidence to arrive at a just verdict.
The poverty, drunken fights between visiting sailors, drug trafficking, and criminal gangs, haunting the shadows of the busiest docks in the world, mean that the Coroner sees more than its fair share of sudden and unnatural deaths.
May relishes the responsibility placed upon her but there are many who believe it's an unsuitable job for a woman. Even May begins to wonder if that is the case when the discovery of a young man's body, in a Limehouse alley, plunges her into an underworld of opium dens, gambling, turf wars, protection rackets and murder.
As her investigations draw her into danger, it becomes increasingly clear that whoever is responsible intends to avoid the hangman's noose by arranging to have May laid out on one of her own mortuary slabs.
What readers are saying:
"This is a great read that I would have no problem recommending to readers who like historical crime and mystery fiction.  It is well researched and well written." Yvonne Bastian – Me And My Books
"I've really enjoyed this first full-length foray into the world of May Keaps and look forward to seeing what our intrepid heroine gets herself into next." Jen Lucas – Jen Med's Book Reviews
"If you like your mysteries with a historical setting, you'll find this one highly enjoyable!" Eva Merckx – Novel Deelights
"This book is not one to be devoured, there is so much wonderful literature on every page, you need to read, digest, breathe as it is a stunningly impressive novel, that is thought-provoking, and plenty of mystery that gripped me and I thoroughly enjoyed seeing the world through May's eyes." Alexina Golding – Bookstormer
"It's a highly atmospheric novel that uses all of your senses  to envelop you in the richness and diversity of London in the '20s,  and the attitudes of the day." Jo Turner – Life Of Cri.me
"All in all this is a wonderful book with plenty of mystery, and one I would highly recommend to lovers of historical crime fiction. It was expertly researched and well written." Debbie Binnersley – My Eclectic Reads
"This is a cracking story, a superb backdrop and an outstanding new woman on the block for solving crimes." Susan Hampson – Books From Dusk Till Dawn
"Foul Trade is a lively, stimulating, and compelling story of a woman in a man's world, who is brave, unstoppable, and way ahead of her time." Christen Moore – Murder And Moore
"Foul Trade is a well-written novel that is perfect for fans of historical crime fiction. A very solid start to a brand new crime series and look forward to reading more." Sarah Hardy – By The Letter Book Reviews
"A great read for mystery/historical crime fans and one I am more than happy to recommend." Kerry Parsons – Chat About Books
"If you're looking for a really good historical drama that will envelop you in the story, then Foul Trade should be your next read." Susan Corcoran – Booksaremycwtches
"I loved the story, the characters were great and the descriptive nature and writing style were perfect for this book!" Donna Maguire – Donnas Book Blog
Found Drowned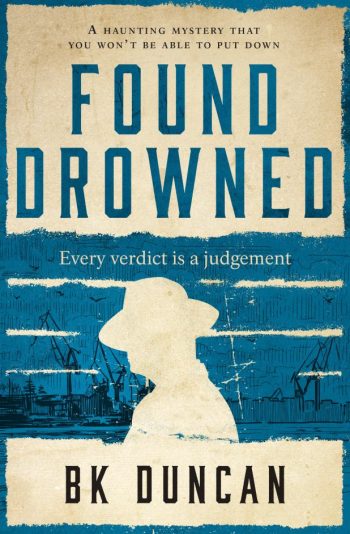 Smuggling. Prostitution. Murder.
London. 1920 and coroner's officer May Keaps is tasked with solving the mystery that surrounds the death of a young boy, found drowned in The Thames.
But was it murder or an accident?
May knows that when children go missing, the reason is often linked to money but she is in danger of underestimating the corrupting influence of power . . .
On streets where poverty and exploitation walk hand-in-hand everyone has a price. And some are more valuable dead than alive. But who is pulling the strings?
May must journey into the dark underbelly of London to find the answers.
What readers are saying:
"It is endearing, classy, exciting read, with a killer plot that made putting the book down virtually impossible." Susan Corcoran – Booksaremycwtches
"…another great addition to what is turning out to be an excellent series in one of my favourite genres – I loved it!" Donna Maguire – Donnas Book Blog
"A series that just gets better and better! A brilliant historical crime investigation full of suspense, set in the 1920's." Gemma Myers – Between The Pages Book Club
"Found Drowned is a dark and compelling read that is perfect for readers who want to be transported back in time." Sarah Hardy – By The Letter Book Reviews
"This is a brilliant book and if you like your thrillers and mysteries with a more historical setting then I urge you to give this a go." Jen Lucas – Jen Med's Book Reviews
"The plot of Found Drowned is complex, and as the pieces come together, the novel is very tense as May learns who she is able to trust." Kate Eveleigh – Portable Magic
"Found drowned is a gripping crime thriller with great potential, brilliant characters and an enjoyable plot." Lauren Anderson – As The Page Turns Reviews
"This is a book I would definitely recommend to readers of historical fiction, crime, mystery and murder.  It is a great read with really good atmospheric historical content and a great storyline." Yvonne Bastian – Me And My Books
"BK Duncan really does bring alive the grit and grimness of life in London within the settings of these books, such atmospheric reads that are doused in darkness and mystery." Alexina Golding – Bookstormer
"I just love not just the stories that BK Duncan creates but the whole package. The dialogue is just superb with phrases and accents flowing off the pages surrounding me and dragging me back in time." Susan Hampson – Books From Dusk Till Dawn