Found Drowned: the swirling depths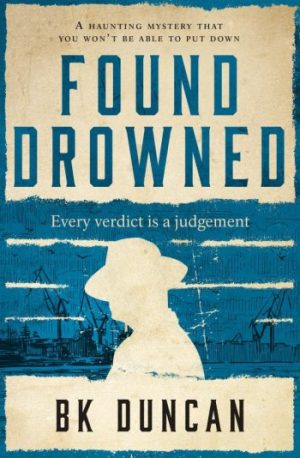 Now respected in her role as the Poplar Coroner's Officer, May is tasked with identifying the body of a boy fished from the Thames by the river police. That is only the first of her problems because she must also gather evidence for how he ended up there. Was it a tragic accident, or could it be an unlawful death? As she uncovers webs of intrigue, corruption and vice, there appears to be no one mourning the child's death. Except her.
Life was tough in the East End of London after WW1, and for the abandoned and orphaned street children the future was bleakest of all. There were institutions offering harsh regimes and/or religion as temporary or permanent refuges; however, many chose to evade the authorities and take their chances rather than enter somewhere like the workhouse. They knew nowhere was truly safe from exploitation for a child alone and unprotected. May and Jack can't save them all from fates worse than death, but they can offer hope to a precious few.
Why not select Found Drowned for your next book club read? To enhance your discussion you might like some topic suggestions from the author. Or maybe you'd like an insight into what was in BK Duncan's mind when she wrote it. Either way, these questions should give you some food for thought:
You can find some more topics and questions for discussion here