Walls of Silence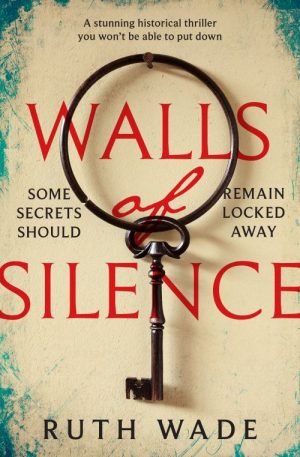 The patient has a story that isn't told and which no one knows of. It is the secret, the rock against which he is shattered. Carl Jung
The village of Fletching has altered little over the centuries and Edith Potter fears her life will be reduced to the same level of crushing predictability. Her father's death at the hands of an intruder should have been a merciful release – Dr Potter's from dementia, Edith's from her stultifying role as his carer – except, a year on, she finds her existence continues to drain her spirit.
It all changes when a series of events conspire to send her mind spiralling into catatonic withdrawal. But it is 1926 and from the study and treatment of Great War shell-shock victims has emerged the new science of psychoanalysis. From his first meeting with her in the lunatic asylum, Dr Stephen Maynard is determined to bring her back to reality. During the long challenge her disturbed behaviour forces him to confront his limitations – already severely stretched by the presence of someone equally determined Edith maintain her silence. It is a triangular struggle that will last to the bitter end.
For background to the crafting of a psychosocial novel about the nature of madness, please visit my Research page.
Ruth Wade talk to Barry Forshaw's Crime Time about writing Walls of Silence. Find the Media Scrapbook link here.
What readers are saying:
"I can honestly say this is one of the best books I've ever read."
"The plot kept me riveted to the end, what a twist. The descriptions of the various institutions and other locations made me feel that I was there observing events as they unfolded."
"This book has such a beautifully creepy undertone that keeps you just waiting for the other shoe to drop. And the climax of the novel is quite a thing. I did not see it coming and it was one of those things that make me sit back and re-examine my view on the entire book. I loved that."
"This book comes with no easy answers to the issues and themes it touches on, but I like that the author trusts the reader not to have everything wrapped up neatly by the end."
"I loved Ruth's writing, she really knows how to make the reader feel uneasy and uncertain. There were times when I was looking over my shoulder whilst reading."
"The pace for the story, descriptive nature and setting in the late 1920s is great – I love historical fiction so books set in this era are normally a winner with me and this one is superb!!"
"Walls of Silence is one of those slow burners that with a build up of intrigue, keeps you turning those pages. It certainly held some surprises in store which I totally did not see coming."
"I adored this book, it's a strange word to use but it kept me gripped, and kept guessing what was going to happen next as all is not what it seems. This must be on your reading list for this year."
"This book just took me off my feet. Ruth Wade's characters have left a very impressionable impact on me, where I am still getting a wave of unbelievable emotions. And Edith? She is now a character that has woven a permanent place in my mind."
"Walls of Silence is an entirely unique, compelling and gripping novel that explores mental health, psychiatry and the complexities of trauma . . . I was blown away by the complexity of writing something so believable and all-encompassing."
"Ruth Wade has given us a mystery steeped in intrigue. A wonderful story of a woman's struggle with life told in the most exquisite way."