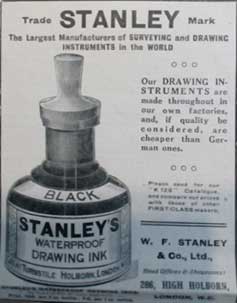 Part of the process of writing a novel is constructing the story-lines. Some authors would say that is the only process but I'm betting they're not historical novelists. Because, sad to say, I have sometimes developed a plot that stood up all the way through the first few drafts, only to discover that I was pushing the boundaries of accuracy. That, something, somewhere in the logic of my construction wouldn't please a genuine historian.
I'm not one of those. I love history, but not for its own sake. I love it for what it teaches us about society now and the cyclical patterns of change and stagnation. I care about the truth of people's experience. So if it couldn't (or was unlikely to) happen in real life, then it couldn't happen in my fiction.
On re-reading, this particular scene I had to red-pen from Found Drowned appears guilty of nothing more than over-working the narrative colour. But behind the cloud of details lies the entire reason the boy ended up in the river. See if you can spot the historical reality I had, unwittingly, over-inflated:
[May is in the Public Library on Poplar High Street]
                 It took several trips for her order to be fulfilled, and when the librarian had finished, the table in front of May was piled with stacks of reading matter. She hung her cardigan on the back of her chair and weeded amongst the periodicals. Putting aside the copies of Picturegoer, The Kinemagraphic Weekly, and Cinema World, she selected the copy of Homes & Gardens. Going through it from front to back, May added to the list in her notebook. Next was The Illustrated London News, followed by London Opinion, Wife and Home, and Modern Woman.
               By the time she had finished she was gasping for a cup of tea. Although less than a quarter of the way through the pile, May had what she needed to confirm her suspicions. She'd looked at lots of advertisements featuring happy children but all of them – with the exception of the tableau of an African-looking boy having his back scrubbed with soap – had been white. That had been the question-mark in her mind concerning Mr Pilkins' commission. No manufacturer would want his products promoted by the scandal that was a mixed-race child but there had been photographs of half-Chinese boys behind the logo of the mah-jong tile in the red box.
              So why would a publicity man pay for photographs he couldn't possibly use?

You can find out why May wasn't the only one stymied by the question above in my piece on how historical facts can trip you up when writing fiction:
smoke and mirrors

Discover more what went on behind the scenes in the writing of Found Drowned:
Undercurrents of Found Drowned
Explore some of the investigations I undertook on research topics of the May Keaps series in general:
And for the novel Found Drowned in particular:
Slang and cant: the words and the music
---
As well as the May Keaps series, you may also be interested in the Rhythms in Crime Dance Quartet or Walls of Silence