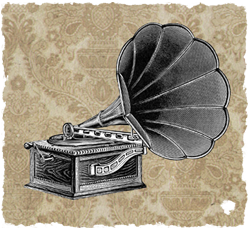 Stanislavsky wrote his famous book for actors but the principles are the same in every art involving getting under the skin of another person. A player on the stage or a player on the page need flesh putting onto the bones of research if they are to feel real.
For the Dance Quartet novels, I began this process by stuffing numerous files with notes, photocopied vintage photographs, lists of possible names (I used graveyard records from Sumter County, South Carolina for one of the main characters in Dancing with Death), and filled vocab books with the slang and popular phrases and obscenities in common usage at the time. A Fatal Rhythm and Dancing with Death are both set in Spanish-speaking countries but people living on the island of Cuba or cut-off in the mountains of Andalusia would've used peculiarly idiomatic words or sayings (for example, in Granada, before Franco imposed Castilian, Arabic was the language of fruit and produce and everything was described in terms relating to what grew in North Africa). I wanted to identify what they called the objects of their daily lives so I could get a rounded feel of what filled their thoughts – as I will come back to, language has a shape and a weight and a rhythm and moulds how you interact with the world; strictly speaking, if you can't name something then it ceases to exist in your consciousness.
All the above could be gleaned from various sources and integrated into the lives of my characters in ways that sat lightly on their shoulders. But the Rhythms in Crime stories are woven around dance so I needed to be able to close my eyes and imagine the music and the movement, and to feel the emotions and passions of the dancers as if watching them from a balcony on a sultry evening.
It wasn't difficult to create the optimum environment for this to happen: I write to music anyway (language is, after all, simply patterns of sounds and rhythms) so all I had to do was compile a collection of CDs I felt would inspire both me and my characters. See what you think of the musicians I chose to listen to non-stop for the year or more it took me to write each book:
Spanish flamenco
Jessie Cook
Oscar Lopez
Paco de Lucia
Chuscales
Paco Pena
Cuban Rumba
Ibrahim Ferrer
Compay Segundo
Eliades Ochoa
Buena Vista Social Club
Doris Day – for the most perfect of rumbas: Perhaps, Perhaps, Perhaps.