This remarkable document is a testament to its time. Programme for a 1918 variety show in aid of St Dunstan's, the Blinded Soldiers', and Sailors' Hostel.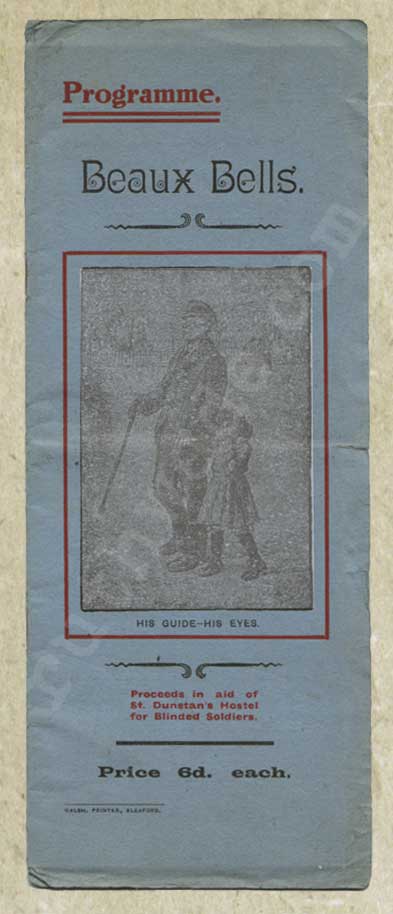 So, first some history on St Dunstan's. You can find out a lot more on the Blind Veterans UK (as they are now known) website. Established in 1915 in response to the increasing numbers of British soldiers blinded on the front lines in WWI, it was a hostel and training facility (open to sailors and airmen as well) to encourage the learning of trades and independence. The Illustrated London News blazed a long feature on the 'House of Miracles' in December of that year. The following extract makes chilling reading to our eyes (mine, at least) in the way it appears to regard blindness as a worthwhile sacrifice:
'With the same simplicity and absence of heroics that characterised their offer of themselves in their country's service, they now accept the consequences of their action, and are intent merely on doing cheerfully and to the best of their ability the only work their country has left for them to do'.
In February 1918 Britain had been at war for almost 4 gruelling years and everyone was expected do their bit, including variety artistes – whether enlisted or still on the boards in the music halls. Which is where this one-off 1918 show in aid of St Dunstan's comes in. Organised by the Entertainments Committee of the Royal Air Service based at Cranwell (Lincolnshire), it was held in the Corn Exchange in nearby Sleaford. My great-uncle Arthur was co-responsible for designing & painting the scenery. I can find little to nothing on the majority of the performers, but have included some information on the notable exceptions.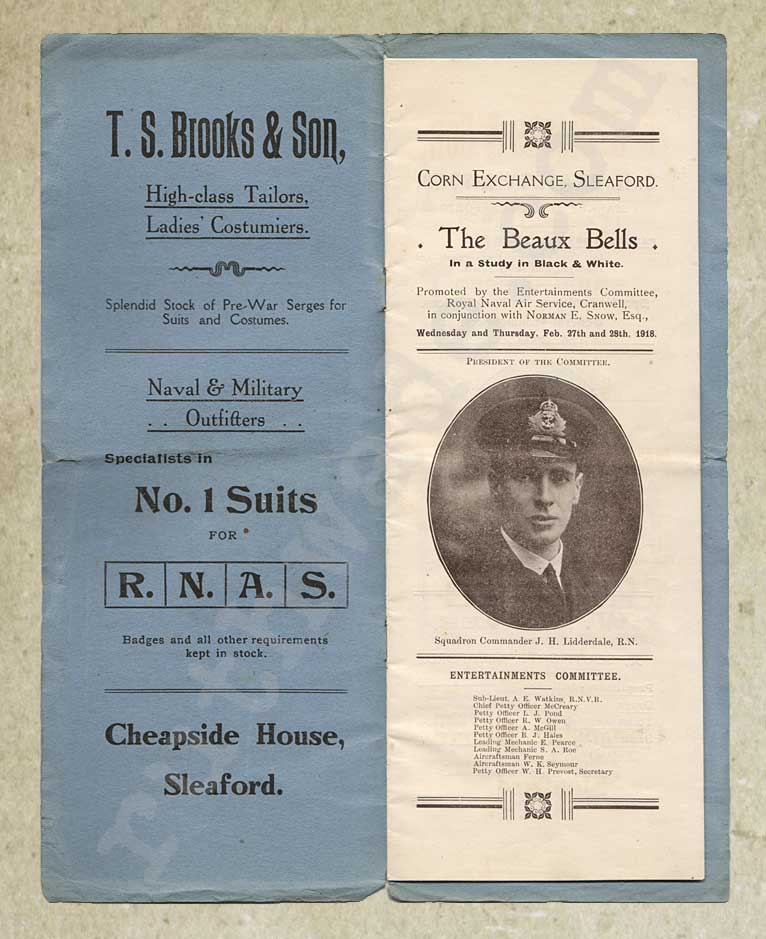 Alec McGill. And a Grand Piano. His bill matter in 1914 was The Man with the Monocle. He was a musician and a comedian, often on the radio after 1924. With his wife, Gwen Vaughan, they were billed as The Wireless Chatterers. He went to to write lyrics for several radio shows.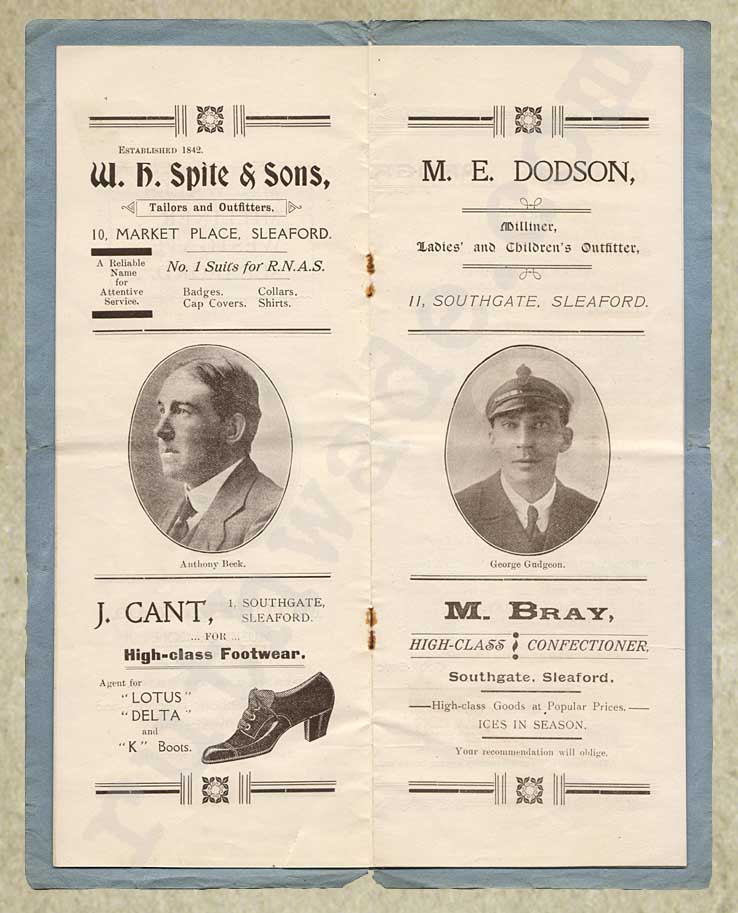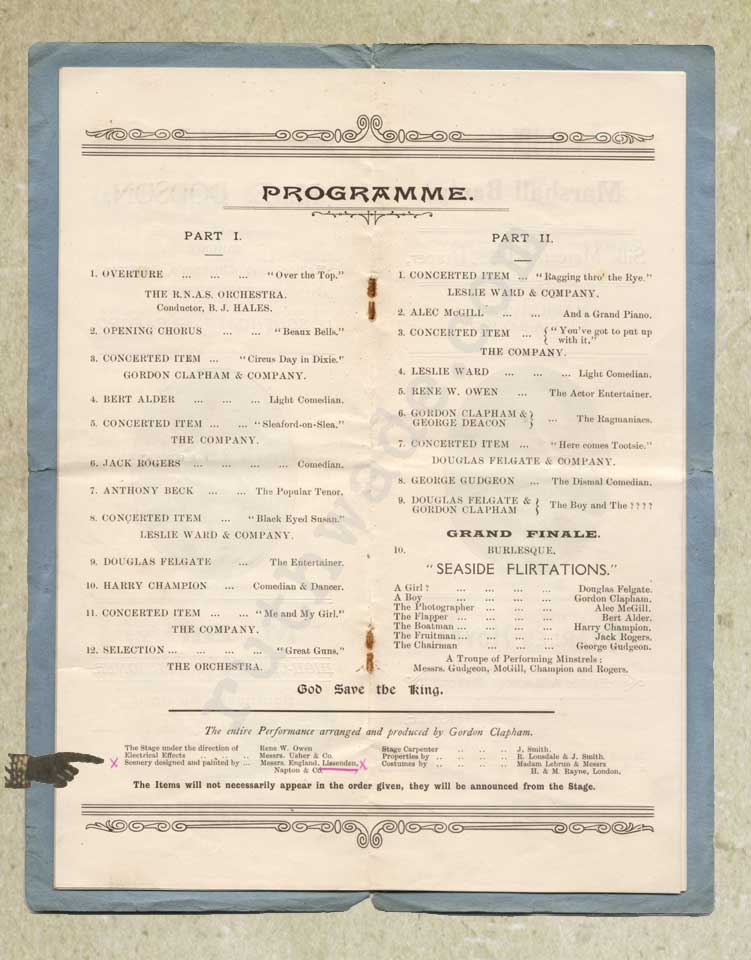 Arthur Lissenden. My great-uncle (my father's uncle) jobbing artist and lover of all things theatrical.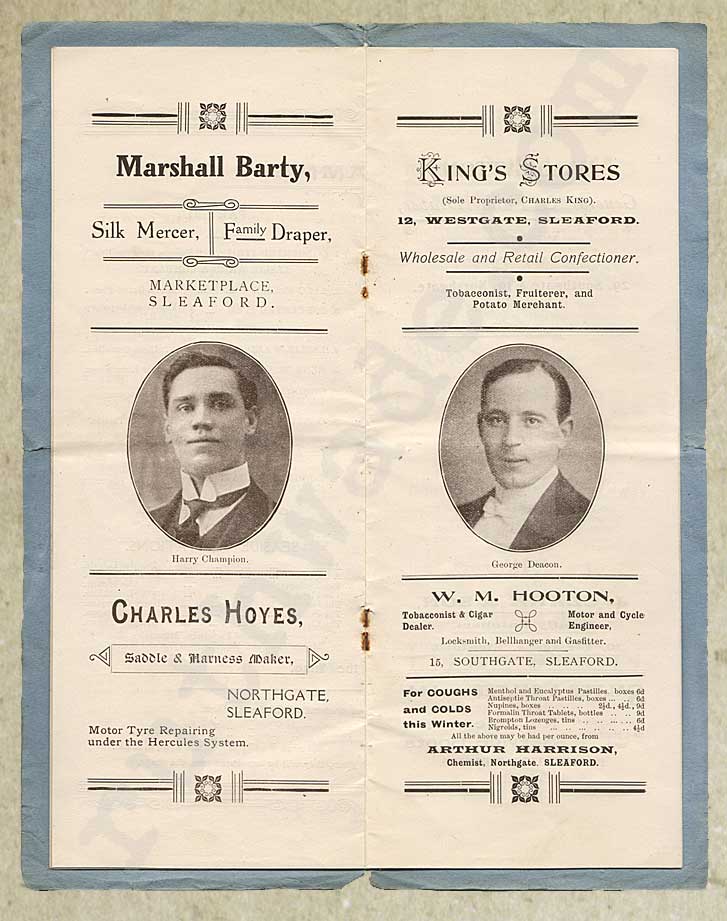 Harry Champion. One of the all-time great music hall and variety performers. He would still be at his height in 1918 (his career didn't begin to slide – before dramatically recovering again) until around the mid 1920s. I've written about him when he appeared as stand-in for Little Tich at the Golders Green Hippodrome so you can find out more there. And maybe have fun (as I did) comparing his photograph above where he looks a little like an aristocratic boxer, with him in later life and full cockney comic persona.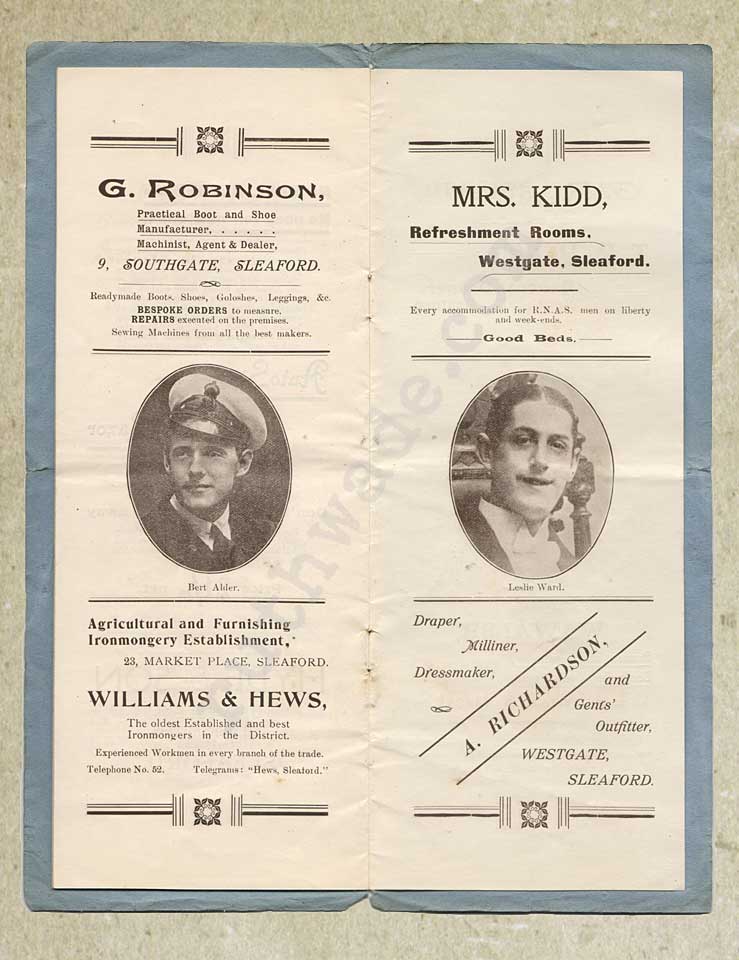 Leslie Ward. According to The Stage he left musical comedy for the music halls in 1921 but he must've made numerous returns because he did 4 tours in The Merry Widow playing Danilo, and 2 tours in The Blue Train as Lord Antony Stowe. The Gloucestershire Echo reviewed the 1927 production of the latter and called him 'a singer of no mean ability and an excellent actor'.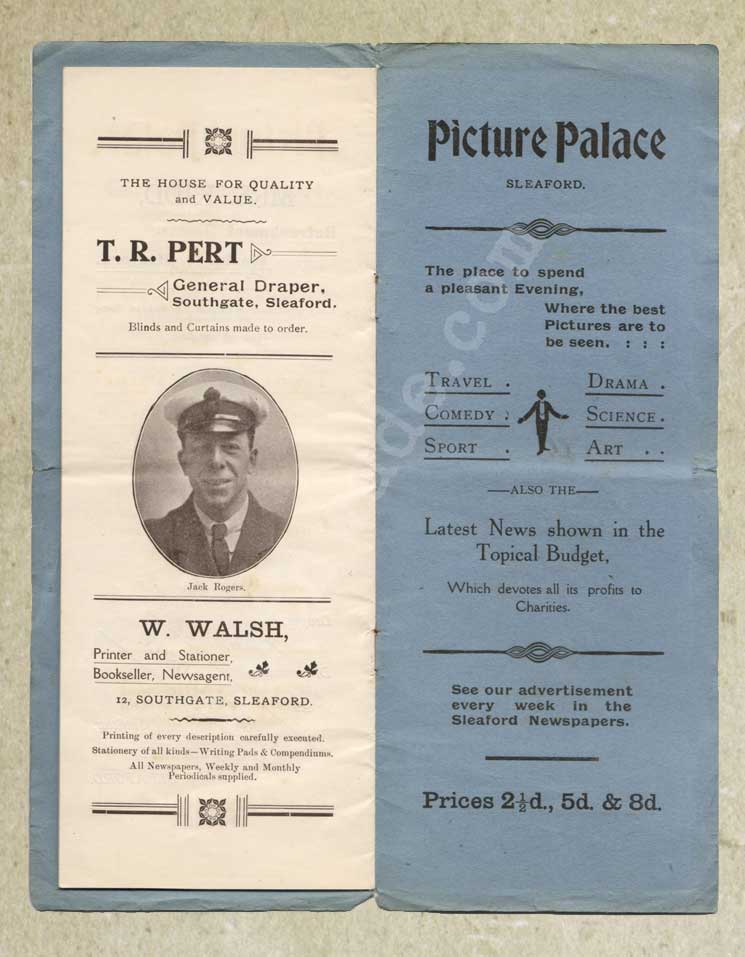 Jack Rogers. He is billed here as a comedian but I found a Jack Rogers who was a ventriloquist. This show certainly wouldn't have had a place for a vent act as it was decidedly upmarket and musical comedy orientated. But perhaps it was the same man going solo and doing a turn without the wooden dummy. We will never know.
Variety theatre has a starring role in my 1920's East End London novel Foul Trade and here are two pieces I wrote about the research that went it: Clear the stage, dim the lights and Music halls and all things theatrical, darling. You will find my great-uncle Arthur pops up again.
You can also read my research on the acts appearing in some 1927 shows: Chiswick Empire, Ardwick Green Empire, Shepherds Bush Empire.